Find the right boat for you
Boat of the Moment
Boat REF# 310576
£129,950.00
1x diesel 70hp
1931
19.20m
Herts
View Details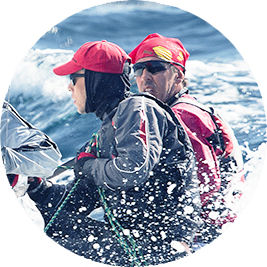 Selling your boat?
We take care of every step when it comes to selling your boat.
1
Your broker will advise you of the most suitable price to market your boat at.
2
Your broker will work with you to create a detailed listing for your boat.
3
We handle the negotiation process for you, ensuring you get the best deal.
Why Boatshed?
Boatshed is one of the world's largest yacht brokerage groups that prides itself on giving potential buyers the most complete and accurate picture of the boat that they want to buy.

Boatshed Brokers personally visit every boat that they list, taking unlimited photographs and videos which are available online to registered users anywhere in the world.
Read more
Here's what our customers have to say...
I have just purchased a beautiful narrow boat with the help of John Stokes. John explained and informed me through every step of buying the boat from the first viewing, the survey and to the transportation. He has also been a great help giving me…
— Fi Lewis, Boatshed Bristol
Just wanted to say a big thank you. Buying a boat can sometimes be as traumatic as owning one and I'd like to thank you for breaking the mould and making this one a real pleasure. I'm not sure you could have done any more and you certainly made the…
— Niall - June 2016, Boatshed Bristol
After wasting over a year and then all summer with other boat yards and advertising ourselves to try to sell we did not expect the level of sales and service that we received when we handed our sports cruiser over to the Boatshed Bristol based at…
— Phil, Boatshed Bristol